Third generation master tailor William Irwin has more than 40 years' experience in the business of fabrics and made-to-measure clothing. He works closely with partners in the UK, US and Europe to deliver timeless, premium quality men's suits and clothing, and women and children's formal wear, and also deliver uniforms for staff in the hospitality industry, procure clothing for clients for special events and even for actors cast in a specific role.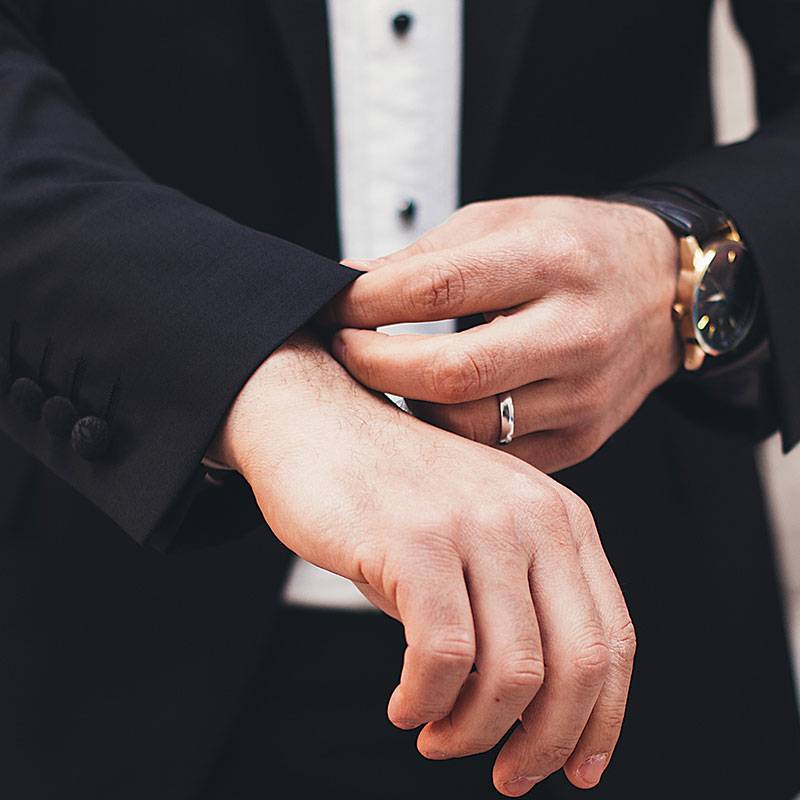 Feel comfortable & confident
William is dedicated to creating clothing that helps people feel comfortable and confident, so whether you need a stylish suit to fit your frame, have a specific requirement to overcome a problem, or have a dream for an inspired piece, William's experience and passion for people, style and clothing can help you achieve your goal.
In the mid 1920's, William's grandfather, William Irwin, moved to Castlebar from Aghagower, a picturesque heritage town and site of a former monastery eight kilometres from Westport. At the time, William Irwin (Senior) employed 13 tailors with hearing impairments and several who were unable to produce oral speech to create made-to-measure clothing for men, women and children including the Browns of Breaffy House. Working with William (Senior) from the attic of the family home, today William (Junior) recalls his grandmother detailing the challenges of feeding everyone and keeping the household running.
William's uncle John Irwin followed in the grandfather's footsteps, also becoming a tailor for the people of Mayo to continue the esteemed family tradition.
William's father Paddy Irwin developed the business in the 1960's. William has fond memories of that time. He recalls:
"Growing up in a family business is very different from growing up in a family where your parents go to work for someone else. A family business involves the entire family, and as a matter of course the children spend some of their leisure time working in the business. Such was the case for my sister and I.
I loved being involved with the business and when my dad Paddy would come home in the evening and talk about the events of the day, I enthusiastically engaged in that conversation and it characterised my life. I treasure those times listening to plans for expanding the business in the Main Street of Castlebar, and to around the county and then, even to America. Dad had an amazing ambition and enthusiasm for the business. I will always remember those days when it seemed quiet with few customers in the shop, yet ended up being the busiest as we worked on the business rather than in it. We would plan and explore other lines of interest that could be incorporated into the business."     
Upon finishing school in Blackrock, William completed training in manufacturing and fabrics in Athlone where his artistic flair and interest in fabric and style came to the fore. He worked in retail for much of his life, advising the tailor at Anthony Ryans in Galway and representing Magee 1886 where his knowledge of how to dress and style people was highly sought after. Finally, in the 1990's, William took over the family business from his uncle, known today as Irwin's Clothing.
William takes a personal approach that puts people at ease. His aim in each consultation is to provide a relaxed and uplifting experience, providing you with samples to try for size and fabrics to consider. Dimensions are so important when it comes to what you wear, and you can be confident that William will provide insightful, customised advice for stylish clothing that will suit your specific size, height and shape. This is ideal for people who feel shop bought clothing never fits them well; William will match colours, patterns and fabric textures with your own personal style and shape, highlighting your features and ensuring you look your very best.
The difference between style & fashion
Quality made-to-measure garments from Irwin's Clothing
Ever pondered the difference between style and fashion? Fashion is reliant on trends and is changeable by year and even season. Style, on the other hand, outlives fashion and can endure decades, and even more.
William is renowned for his exceptional knowledge of style, fit, colour and fabrics. His insight will ensure that your custom style is paired with the right material, colour, texture and pattern for a timeless look and a little artistic flair that highlights your individual character.
Made-to-measure clothing not only gives you confidence in how you look and feel, the high-quality fabrics and hand stitching can create a garment that lasts many years. In fact, even a 30-year-old tailored suit in reasonable condition can be repaired, restructured and rejuvenated, making it one very valuable style item – both for your self-esteem and your pocket!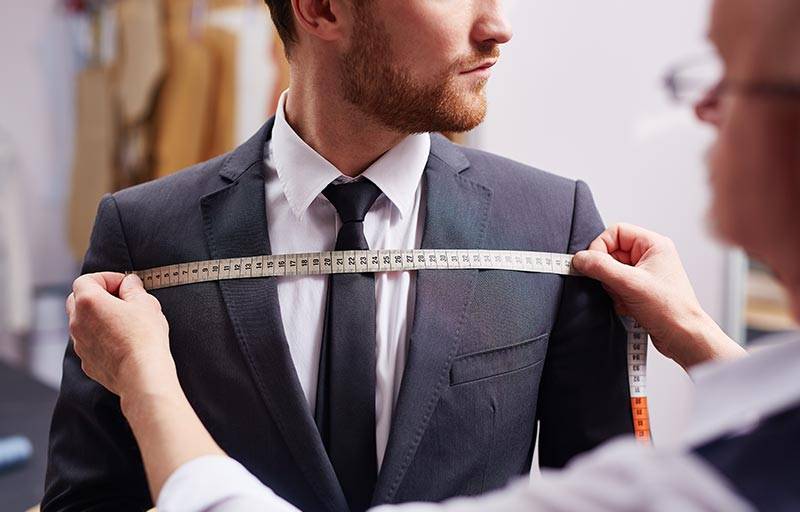 William Irwin is on hand now. Repair tired suits, rebuild your outer-wear, adjust the fit of your favourite clothes. Book an appointment with William today.
I'm 6ft 8 and over 21 stone. When I normally shop I take what stock they have that fits me. This is the first time in my life that I could pick my colour and style which has been liberating for me. When I buy an off the rail shirt, when I bend over the shirt goes half way up my back. Not anymore. Thank you William for your great work. Your service has been brilliant.
BY PAUL HEVERIN
Fantastic service and communication, couldn't recommend anyone else ! The quality is exceptional and great follow up on any questions, thank you Billy for everything you do!
BY JULIEN METZ
I'm delighted with the suit I bought from Billy Irwin. He's really flexible with coming to meet clients in person, and very knowledgeable about tailoring and drapery in general.
BY PADRAIG TWOMEY